Skip to Content
Beautiful, Healthy Skin Starts Here
What Our Patients Are Saying
"I couldn't be more excited to go through my aesthetic journey with this practice. The office/support/and front desk staff are amazing, not to mention the office is beautiful and comfy. Veronica has managed my hair removal perfectly giving me confidence I have never had, and Dr. Nicholson has removed my 11's and told my Crows Feet to begone without breaking my piggy bank although it is in my opinion money well spent!!!"
"My maladies were a hairy back and 'furry' ears. I tried electrolysis but, in addition to the searing pain, found the process expensive, tedious, and not truly permanent. A good friend recommended The Center for Cosmetic Dermatology and laser hair removal. My certified technician addressed all my concerns about the procedure and expected results. Now I can walk a beach without embarrassment. Truly satisfied.*

*Individual results may vary from person to person."
"Kind, pleasant, and accommodating front desk staff coupled with experienced and knowledgeable certified providers are what make the Center for Cosmetic Dermatology the award-winning facility it is.*

*Individual results may vary from person to person."
Lana does a great job, is super knowledgeable and very professional.
Absolutely perfect customer service and very clean and professional!!! I love my results every time. My skin just keeps getting more amazing with every visit! Thank you!
I absolutely love everyone here! They are amazing! Go see Lana for all your facial needs. I guarantee she will have you looking at least ten years younger! Dr. Nicholson and Barbie are a fabulous team! They do an amazing job! And all the ladies working at the front desk are fabulous and take great care of their customers. I would definitely recommend this place to anyone!
This was my very first time in a cosmetic center and it was a very warm and welcoming environment. I felt relaxed and feeling that way helped me to discuss something so personal and depressing. From my experience with staff to my dermatologist it is definitely something to write about. Very cleanly kept. I would tell you if you're seeking a place to go this is the place to be. Thank you, ladies!!!!!
The Doctors and the staff are great!
The medical care that I was seeking was well explained, affordable and administered carefully. I greatly appreciate this group and the positive results I've gained.
I have been a patient for years and only trust this business and cosmetic dermatology team. Dr Bowman is outstanding, understanding and knowledgeable regarding all things related to cosmetic dermatology!
Very efficient, friendly, and professional
Veronica is the best for laser hair removal. Machine for dark skin is the best I've encountered
Excellent care and explanation of the treatment I was receiving & continued asking if I was uncomfortable, do I need a fan if I felt burning & instructions given for post treatment care- great experience-look forward to more!
Love the staff, and Dr.Bowman is amazing. She explained treatment before, during, and after. I would highly recommend this office.
Veronica was very Knowledgeable and helpful in deciding appropriate treatment. Highly recommend!
Consultation for procedure was informative with no pressure to schedule.
Dr Bowman and her team are very knowledgeable and precise. I trust her implicitly to achieve the desired results and will continue to see her for all my cosmetic needs.
Dr Nicholson is great. She is caring and explains everything she is doing and the staff is great. I highly recommend them
Dr. Bowman did a beautiful job. I wanted to look rested but was not trying to look 24, which I am not.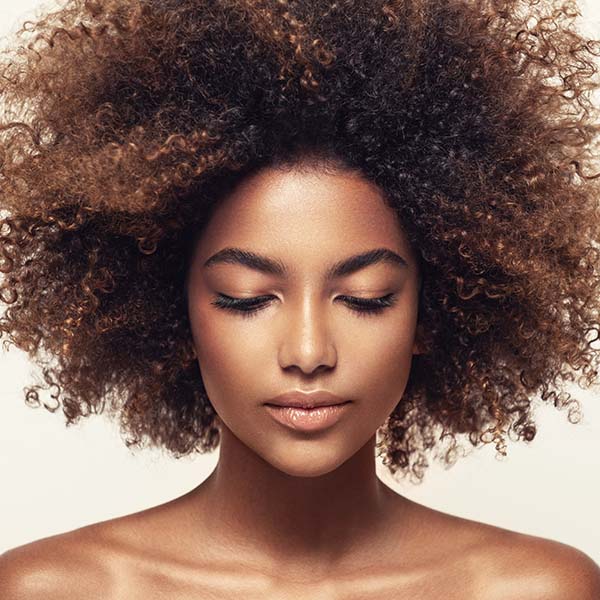 Center for Cosmetic Dermatology Can Help You
Seeing a cosmetic specialist can provide a wide array of benefits. Center for Cosmetic Dermatology's comprehensive treatment options can give you a more youthful appearance and healthier skin by improving your skin tone, reducing scarring, tightening skin so that it doesn't sag while reducing wrinkles, and helping you develop healthier skin. All these benefits do more than affect your appearance. Your confidence may increase with your beautiful, glowing skin, letting you enjoy life without worrying about issues like acne, rosacea, or wrinkles. If you'd like to stay informed on our cosmetic care, you can join our mailing list. Don't hesitate to contact us with questions or when you're ready for cosmetic solutions.
Sign Up for Promotional Emails
Hanover
525 McCosh St, Hanover, PA 17331, USA
York
1610 S Queen St, York, PA 17403, USA
Camp Hill
205 Grandview Ave, Camp Hill, PA 17011, USA