Skip to Content
Your Ideal Skin Is Closer Than You Think With Our Laser Hair Reduction Treatments
You no longer need to feel uncomfortable in your own skin. Our laser hair reduction treatments will give you the smooth look you desire. An alexandrite laser, a Candela GentleMax, emits a beam of light that passes through the skin and is absorbed by the hair follicle. There the light is transformed into heat to destroy the hair. Clients with fair skin and dark hair will see the best results with this treatment. A series of 4 – 6 treatments are necessary to achieve the 80 – 90% permanent reduction in hair growth.*
*Individual results may vary from person to person.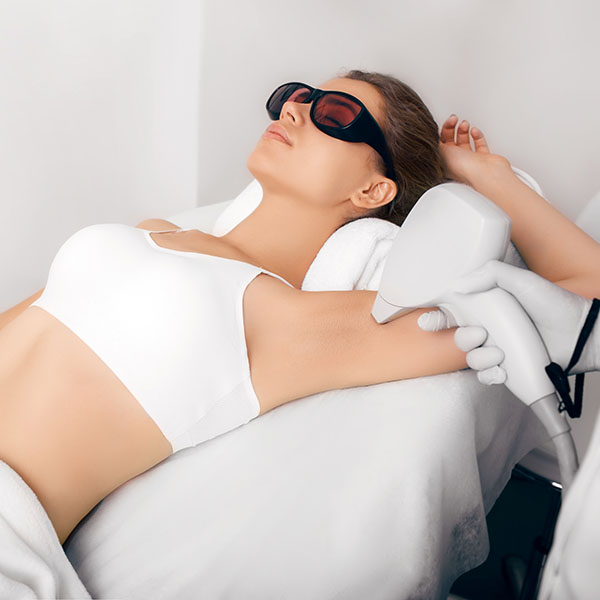 Is This a Painful Process?
Some patients may feel a slight discomfort often described as the snapping of a rubber band on the skin. This feeling does not last long and is minimized by cool air on the skin during the treatment. For some areas, a topical anesthetic may be used. After the treatment, a cool compress or product administered by the laser hair technician may be applied. Any redness or swelling should lessen within a few hours.*
*Individual results may vary from person to person.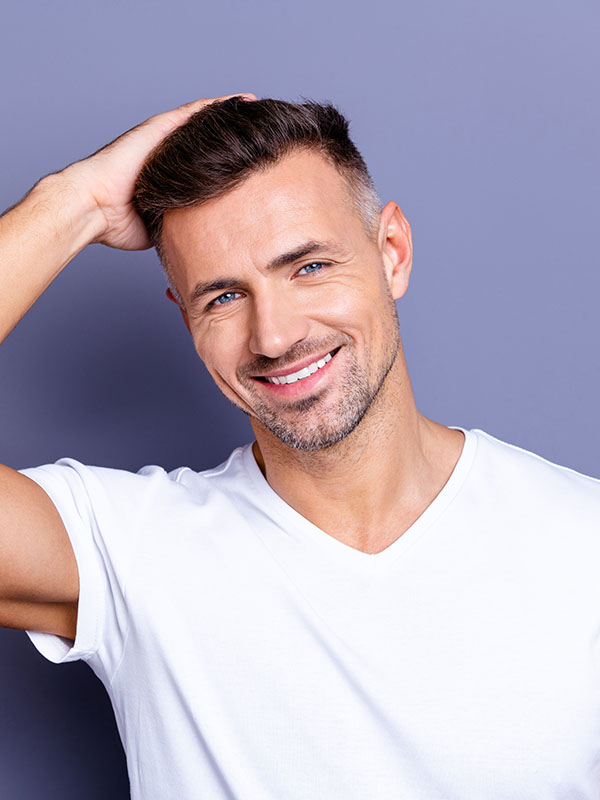 Male & Female Hair Loss/Thinning Treatment
Hair Restoration – A Non-Surgical Alternative for Male and Female Pattern Hair Loss.
Hair loss can be an embarrassing issue. Male and female pattern hair loss is a generic problem that can leave you feeling helpless. Now there is an affordable way for you to regain your hair density back without surgery. Platelet-Rich Plasma (PRP) for hair restoration involves a simple injection of your own platelets into the vascular layer of your scalp.
Benefits of PRP for Hair Regrowth:
Increases blood supply to the follicle
Increase shaft size (thickness)
Triggers and maintains the growth phase
Controls hair growth cycle
Decreases hair loss
Are you a candidate for this treatment? Find out by scheduling a complimentary consultation.
Professional Help for Hair Reduction, Loss, & Thinning
Hair loss is an issue for men and women, but Center for Cosmetic Dermatology can help patients recover their thick, luscious locks using safe and effective treatment options. Platelet-rich plasma (PRP) for hair growth increases follicles' blood supply, decreases hair loss, increases shaft thickness, and has many other benefits. This affordable, non-surgical treatment option can help you regain hair density using your own platelets.
Check Out Our Cosmetic Services for Patients