Skip to Content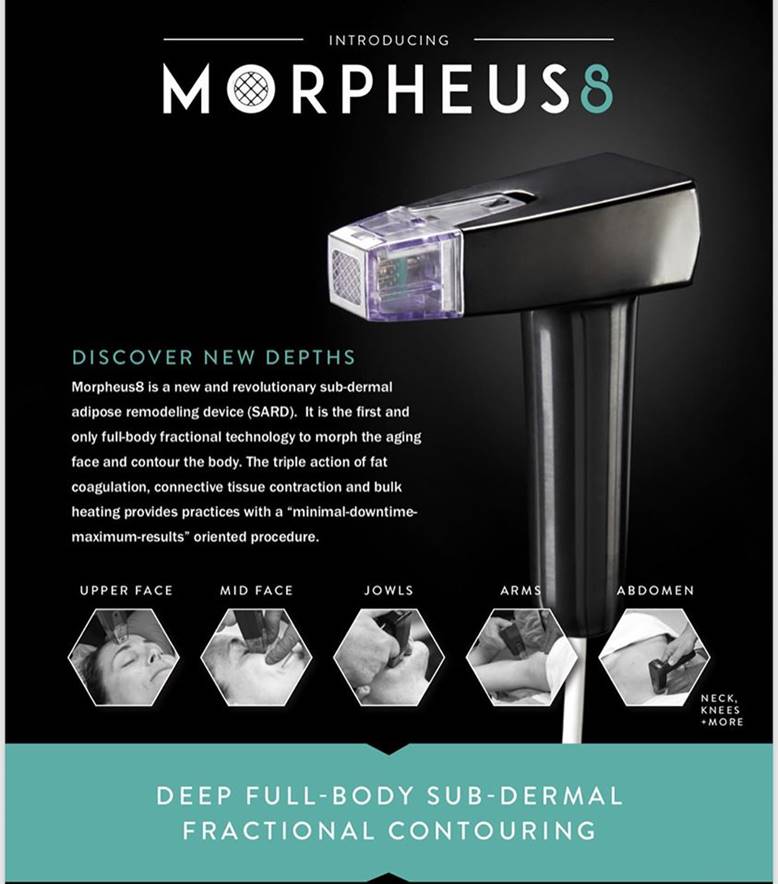 Innovative Facial Treatments
InMode's facial treatments improve the face and neck to more defined characteristics and a younger, brighter appearance. During treatment, radiofrequency energy is delivered to treat tissue as well as address signs of aging, irregularities, and pigmentation. InMode's facial solutions provide visible, natural results by tightening and lifting the lax skin. This modality can be used anywhere on the body and is fully customizable.
Morpheus8 Radio Frequency Microneedling Skin Tightening
We can address areas of skin showing signs of looseness and sagginess with the state-of-the-art, non-surgical skin tightening procedure called Morpheus8. This advanced treatment combines radiofrequency energy with microneedling techniques to help the skin remodel and restore itself. The method's ability to stimulate the production of the skin's natural elastin and collagen can ultimately result in firmer, smoother, more youthful-looking skin without the need for major surgery and long recovery periods. Our physicians develop a customized Morpheus8 treatment plan designed to help you effectively enhance skin tone, texture, and firmness with exceptional results.
Morpheus8 offers several benefits for individuals who would like to enhance the tone, texture, and firmness of their skin. Advantages of this treatment include:
Reduced signs of jowls, wrinkles, and skin folds caused by loss of elasticity.
Improvement in signs of age spots, mild scarring, and other common concerns.
Reduced signs of age in a wide range of body areas, including the face, neck, décolleté, and many others.
The treatment can be effective for patients of virtually all skin types.
Morpheus8 may be a suitable treatment for patients who have signs of sagging skin that are a bit more severe in nature. During your initial consultation, our physicians will talk with you about your goals and help you determine the best treatment for your unique needs.